Podcast Directory
The Djpod podcast directory is thousands of news sources or music. It is open to all podcasters, whether they are hosted on Djpod or not. Publish your podcast for free in our podcast directory, and get benefits of the excellent position of Djpod on search engines to get a lot of audience.
Podcasts in the spotlights
DJ Set Quebec
DJ Set Québec est un podcast pour les DJ's principalement du Québec et d'ailleurs qui veulent partager leur passion de la musique électronique.
Les autres podcasts à l'affiche
Will Gracias
Jerry Wallis
Will Buck
SirSam
Podcasts by category
Music / 6501 podcasts
News / 33 podcasts
Sports / 14 podcasts
Register your podcast in the directory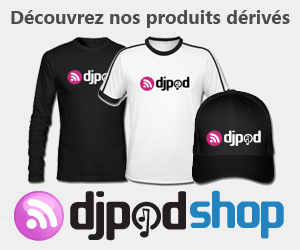 Need help?
If you have questions about this page, look here first: If you have a problem or need help with the use of this page, look the
Help center
and
FAQDjpod.